These are trying times that we are currently trying to soldier through. Some of us are sitting, haplessly waiting for the dust to settle while the governments worldwide try to keep things under control as best they can. But we at La La Lista are dedicated to keeping your morale high and your brains from ossifying. Rather than spending countless hours watching all of the Netflix series you have on your watch-list or drearily scrolling through your social news feeds, we have a few ideas for putting that time confined to our homes to good use. 
Here are a few affordable and/or free ways to keep your brain ticking and distract yourself from the ongoing pandemic. And if you get hungry in the meantime remember to check out all the places you can order takeout from, (at least for the time being). 
Launched in 2014 in Buenos Aires, Coder House developed into the first completely digital online school in Argentina. Over several years the school has grown to include online courses in many different fields such as marketing, design, coding and much more. What makes Coder House a cut above the rest is their competitively priced courses, which are perfect for those wanting to up-skill with high quality course material on a budget. In addition, if you're in the top 10% of the class, the online school gives you the chance to put your newfound skills into practice on paid projects so you can earn while you're still learning. Pretty neat. 
If you consider yourself a trivia buff or you're looking to improve your hierarchical standing in the (now virtual) local pub quiz team, Trivia Crack (Preguntados) is the perfect way to kill some time and gain that general knowledge you've been seeking. Produced by Argentinian company Etermax and founded by Máximo Cavazzani, the game surfaced on the app store for IOS and Android back in 2013.  It is now available in more than 15 different languages on a myriad of devices and platforms such as Facebook, Windows Phone, and the Amazon app store. The game features 6 categories for you to test your knowledge against your friends or online opponents. An added bonus? It's completely free.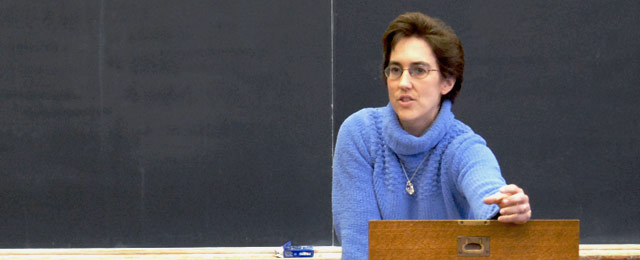 Yale University has been synonymous globally with education. Recognized as one of the most prestigious and horrendously expensive universities in the world, this begs the question why we would be including this amongst our picks. Well, despite it's regal reputation, Yale has made a selection of its liberal arts lectures available for free online to view at your leisure. Think lectures on subjects ranging from humanities, to social sciences, to physical and biological sciences. Not only do these courses include recordings of lectures, but they also provide course material, suggested readings, and problem sets to test you on your newly found knowledge. If you're currently on break from university or just simply looking to fill some time by learning about the frontier and controversies in astrophysics, we can guarantee there will be something to tickle your fancy.  
This is certainly one for the budding historians who want to brush up on their politicians, ardent artists, or extraordinary experts. The Youtube channel Biographics takes you on a journey through time, dissecting some of our most revered and hated figures of yesteryear and presenting them in easy to digest 20 to 30 minute segments. With charismatic Englishman Simon Whistler as your host, Biographics condenses the facts into the essentials whilst also sprinkling in interesting details connecting to other interesting individuals featured in their extensive back catalogue of videos. Checkout their sister channels that provide just as many fascinating tidbits like Geographics, TopTenz, and Today I Found Out.      

Always wanted to be the next Attenborough or Cousteau of the skies? Well now's your chance with Aves Argentinas. The app provides the amateur bird watcher a smorgasbord of information to rival any of their zoologist contemporaries. Produced collaboratively with the help of dozens of authors, sound experts, and photographers it's celebrating 100 years and downloadable for free! One of the truly great components of the app is how it can be used offline just like your regular run of the mill guidebook. Featuring an easy to use filter search, you can identify any recently spotted bird on the spot. With a whopping 2000 photos, songs, and maps of the most common and iconic birds in the Argentinean landscape, it is a must have for anyone even slightly interested in birds.